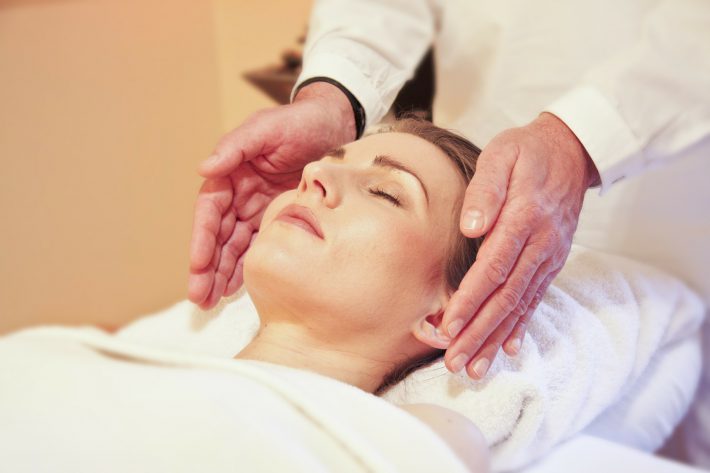 Find a trusted professional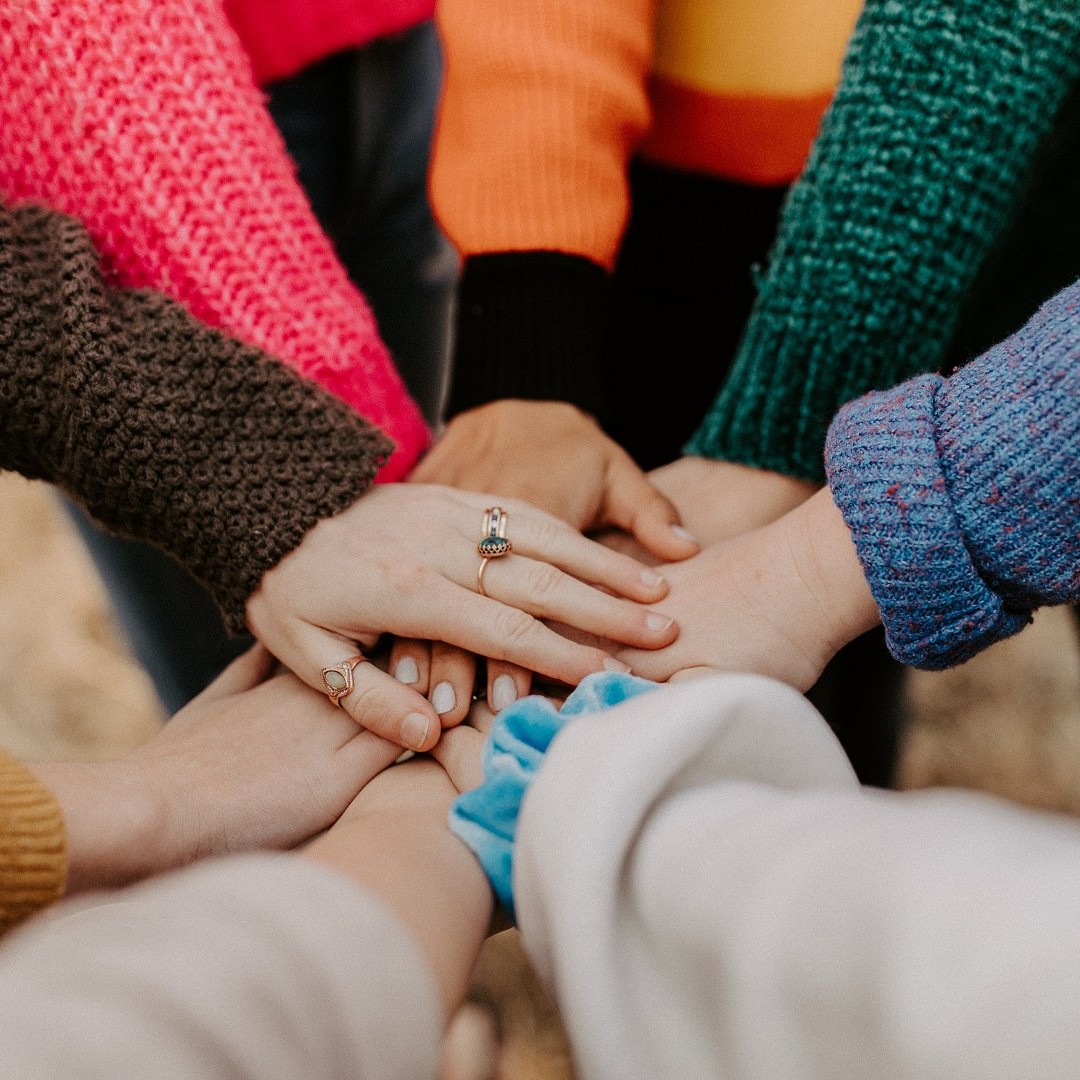 Join the team
Manifest the full potential of your calling to Reiki.
Professional membership with the International School of Reiki empowers you to build your Reiki presence online, and to effectively help people with Reiki locally.
Get regular new bookings through our innovative platform which does the work for you, as people looking for Reiki in your local area connect with you through your member's profile page (example).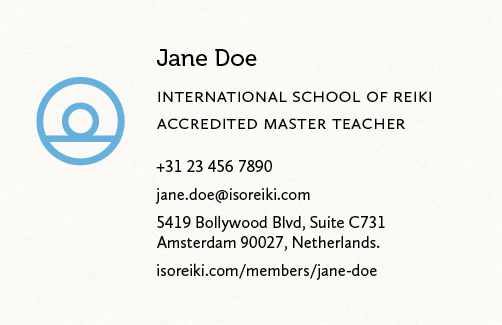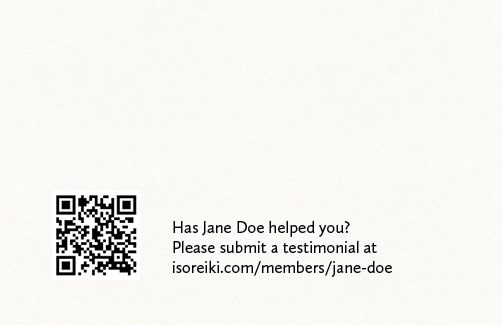 A new way to collect testimonials.
When you complete a successful set of sessions with a client, asking for a testimonial can be awkward. Your isoReiki business card provides an easy, no-pressure route for you to do this. Flip the card above to see the request link.
Inspire them with confidence
When potential clients see your member's profile they recognise you as part of a dedicated and professional team. Your business cards will be perfect to give out to people at healing meetups. And when they walk into your treatment room and see your International School of Reiki Professional Membership certificate, they won't have to guess whether you are trustworthy. They'll know.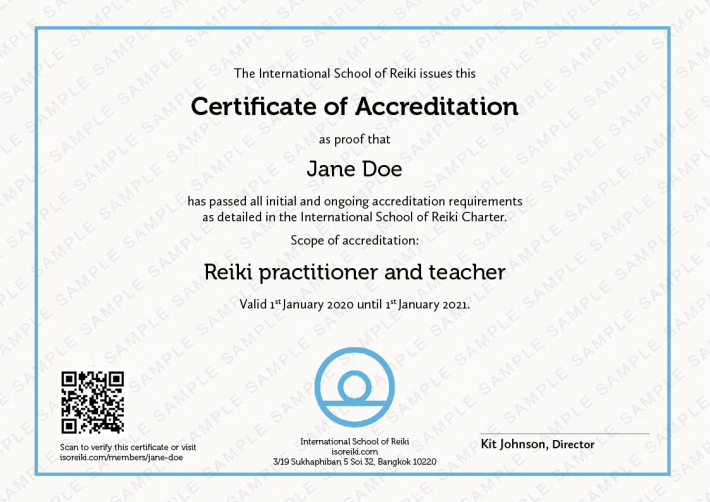 The teacher's packs give you exact details for how to run your courses successfully. Each pack contains printable and digital teaching notes, slides, activities, symbol and initiation reference cards, and core and supplementary exercises and meditations to use on each day of each course. We've got you covered, from the welcome activity on day one through to awarding certificates at the end.
A Rich Learning Experience
Everyone has different ways or learning, and every teacher has their own approach, so you choose whether to guide your students through the subtle anatomy quiz game online, or to print out the matching cards for your students to arrange as a shared activity in your Reiki classroom. Or to skip that activity altogether and do something else.
The teacher's packs and materials have been tried and tested both in face-to-face classes and by distance learning. The most sensitive part of the course is the initiation (attunement), and experience has taught us that this can be delievered in a powerful way with the help of technology. The teacher-student connection is supported by the initiation mediation audio file, which both teacher and student can play at the same time to guide them through the experience.
Step into your role as a
confident,
connected,
and respected
Reiki professional.
We accept applications from qualified Reiki practitioners and teachers who are committed to excellence, and have completed at least a second degree Reiki course.
International School of Reiki Advanced Practitioner
Associate's profile
Profile builder
Client contact
Business tools and support
International School of Reiki Master-Teacher
Everything in the advanced practitioner membership
Complete teacher's packs for all levels of Reiki
All the course materials you need to provide a dynamic learning experience for your students, whatever your teaching style
More business tools and support
We've all been forced to respond to the challenge of Covid. At the International School of Reiki we've tried to make this response both compassionate and creative. This means a 30% discount on membership fees, and new tools to offer Reiki by distance. For more information, see Covid: our response.
Apply Now
Apply for International School of Reiki professional membership now.
Fill in the application form
We review your application and then activate your profile
We guide you through the verification period
When you've passed, we'll invite you to full accreditation status