The anger, criticism, and fear that used to choke my inner garden are only echoes now. Of all the techniques I have tried, including meditation, tai chi, aikido, and yoga, the most effective catalyst in my quest to find peace in the mind and strength in the body has proven to be Reiki.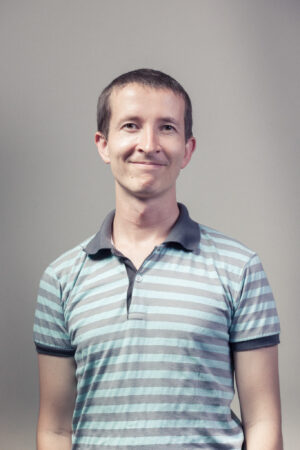 I grew up in an intense spiritual atmosphere, the Evangelical Church, which was a fervent blend of love and fear. By the time I was studying my undergraduate degree in psychology I was deeply into the faith, and was becoming increasingly interested in the power of the Holy Spirit to empower Christians in prophecy and healing. But one day I awoke to find that I could no longer feel the presence of God, and with that my faith dissolved. I fell into a deep crisis at the age of 20, losing not only my home in Christianity, but also my very identity.
I needed to create some breathing space to rediscover who I was, so I embarked on a one-year backpacking adventure around the world, in which I explored atheism, Buddhism, and the martial arts. While living and working in New Zealand I came across the word Reiki in a newsletter, and immediately felt a desire to learn about Reiki, even though I didn't know what it was. After discovering all I could from the library, I hitch-hiked through the South Island of New Zealand, connecting with several Reiki Masters, before finding the teacher who felt completely right to me, Janine Joyce.
During the level one course she attuned me to the Tibetan, Karuna, Usui Shiki Ryōhō and Shambhalla traditions. During the first initiation I felt a strong sense of familiarity, and realised that this Reiki was the same Holy Spirit I knew from Christianity. This marked the beginning of a new chapter in my life, one in which Reiki daily provided strength, healing and comfort, and one in which I began to bridge divides that had grown in my life: heart and head, family and self, self and other, work and rest.
On returning to the UK I met Richard Ellis, who taught me the value of experiencing the blessing and power of Reiki without getting attached to any kind of religion. He also took me through to the master-teacher level of Usui Shiki Ryōhō (see my certificates) in September 2007. Since then, I have continued to practice Reiki every day, going ever deeper in the journey of healing.
I now live in Bangkok with my wife, Pooky, offering Reiki courses, writing at withkit.com, and working as an English teacher at a local university. I'd love to hear from you, so please do send me a message.